foot / ankle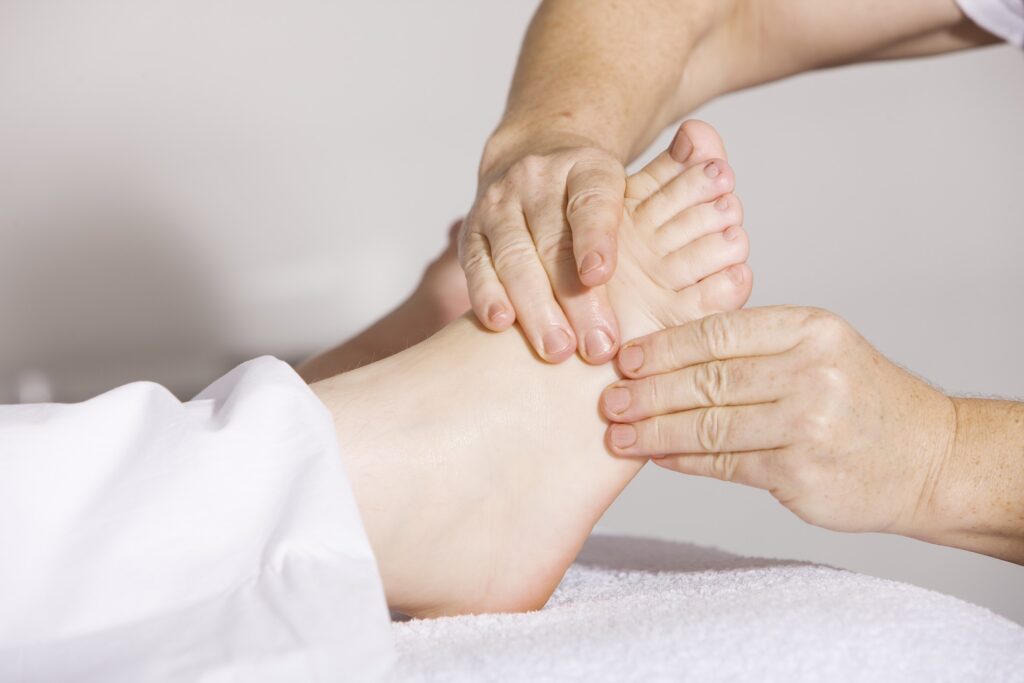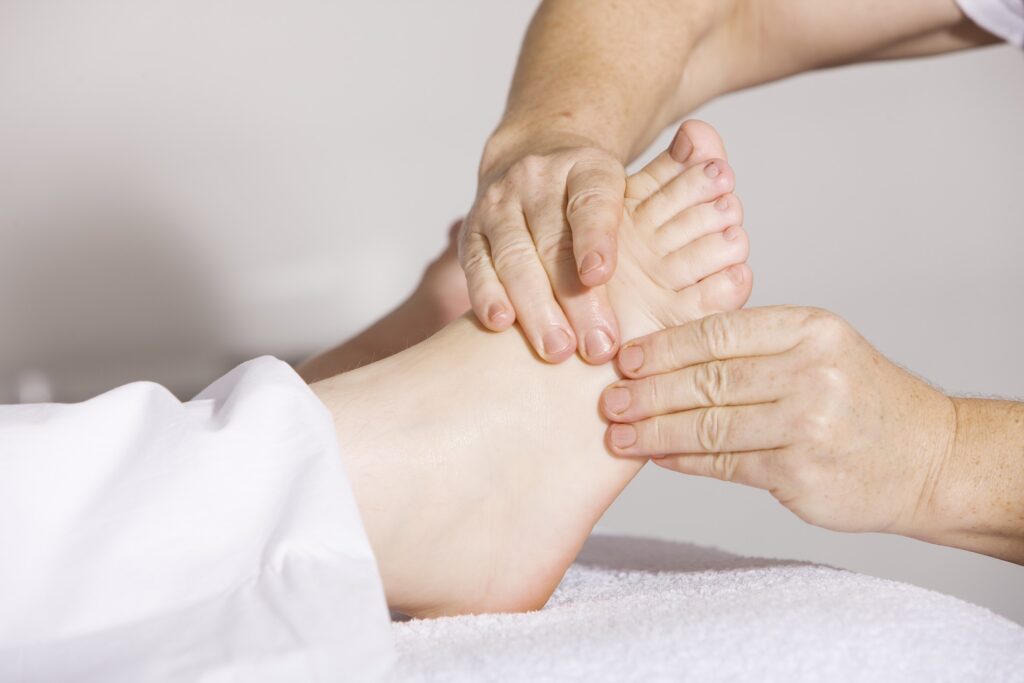 FOOT & ANKLE
The foot and ankle is extremely complex comprising 29 bones, 36 joints, and 110+ ligaments, tendons,
and muscles with detailed biomechanics and unique properties that combine to provide mobility, strength,
balance, and support – particularly as the body's only consistent contact point with the ground.
These complexities of the foot and ankle first attracted my interest and started my path to specializing in
foot ankle injuries. That interest was reinforced by my professor Dr. Cornwall at Northern Arizona
University (NAU) who is a premier foot & ankle specialist and researcher and my first internship with Dr.
Craig Smith who is a leading foot & ankle clinician and lower body specialist.
Since then and graduating with my doctorate in physiotherapy, I've worked with a wide variety of foot &
ankle cases ranging from ankle sprains to plantar fasciitis to bunionectomies to full ankle reconstructions
and traumatic motorcycle fractures – including over a year of dedicated work at the Foot and Ankle
Institute (FAI) – with a wide range of demographics including three year olds, olympic qualifying
professional athletes, high schoolers, middle aged office workers,police officers & servicemen, elite and
recreational runners, seniors and touring singers and dancers.
If you're dealing with a foot/ankle injury or post surgery and want to return to 100%, I can help.
Common foot & ankle conditions and injuries:
● Sprained ankle
● Plantar fasciitis
● Bunionectomy procedure
● Achilles tendon pain(tendinopathy)
● Heel pain
● Heel fat pad
● Toe sprain
● Ankle stabilization surgery
● Stress fracture
● High ankle sprain
● Posterior tibial tendinitis
● Peroneal tendinitis
● Total ankle reconstruction
● Sever's disease (calcaneal apophysitis)
● Anterior/posterior impingement
contact us
Enter your name and email to get access to this resource immediately.
Address
8917 Hwy 182 E
Morgan City, Louisiana 70380
Contacts
Phone: (281) 216-7848
Email: jason.romero@unclejcustomboats.com
Copyright © 2021 calhounboatworks. All rights reserved.