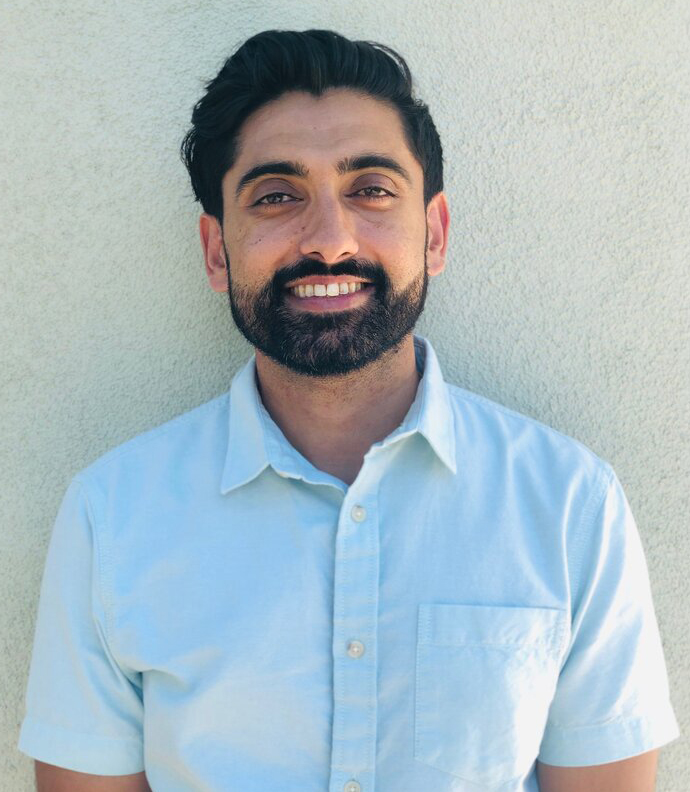 Dr. Rajpal Brar, PT, DPT, CSCS
I'm a Doctor of Physical Therapy, strength and conditioning specialist, movement and mechanics coach sports scientist, and mindfulness coach with experience playing and coaching multiple sports including basketball, soccer, running, and football (soccer)….and Los Angeles native, yes, those do exist! My underlying goal is to help others achieve their goals to the best of my ability by establishing long-term, collaborative relationships that identify and target root causes and address them holistically via all applicable systems (musculoskeletal, movement, nervous system, stress, and so on). This commitment to helping others is borne through the influence of my mom, a long-standing registered nurse (RN) working in the ER. When not in the clinic, you can find me running, cycling, lifting heavy objects, writing, volunteering, or playing a plethora of sports including tennis, basketball, and soccer.
I received my Doctorate of Physical Therapy (DPT) from NAU and, prior to that, an undergrad double major in 
Business Administration and Social Welfare at UC Berkeley. I'm also currently in-training at UCLA's mindful awareness research center (MARC) to expand my expertise in mindful & wellness coaching. Additionally, I have a background in teaching, strategy, sports science and coaching multiple sports – all of which influence how I practice. I specialize in lower body rehabilitation (particularly high complexity cases) and in sports medicine and performance with an emphasis on running, football (soccer), basketball, and tennis. I've had the good fortune of being a student and colleague of Dr. Mark Cornwall (NAU), one of the premier foot & ankle researchers and teachers in, being an intern for and colleague of Dr. Craig Smith (NAU, Smith Performance Center), a leading lower body & injury prevention researcher and foot & ankle clinician, and being an intern and colleague of for Dr. Seth Oberst (sethoberst.com), a prominent holistic, stress management, and applied neuro-science clinician.Each has significantly enriched my own knowledge and clinical approach.
Thank you for the taking the time to read the website and about myself. If you're interested to learn more, check out my blog or YouTube channel, both of which include topics ranging from specific injuries to running to learning to stress to performance. I also write and publish videos for major publications including SilverScreenAndRoll, ThisIsAnfield, and Squawka along with being featured on sites including The Athletic and TIFO Football.
Enter your name and email to get access to this resource immediately.
8917 Hwy 182 E
Morgan City, Louisiana 70380

Phone: (281) 216-7848
Email: jason.romero@unclejcustomboats.com
Copyright © 2021 calhounboatworks. All rights reserved.