Running Health & Performance
RUN FASTER, FARTHER, & PAIN FREE
Running Gait Is Critical To Performance & Health
I specialize in working with runners – whether that's for injury rehab, injury prevention, or performance – and step one is always a running gait analysis (unless you're in pain, then we rehab and get back to that point). I've found that a few slight modifications to running mechanics can unlock performance and reduce pain while reducing the risk of future injury.
First, we calculate your cadence (stride rate) and then take video from two different angles: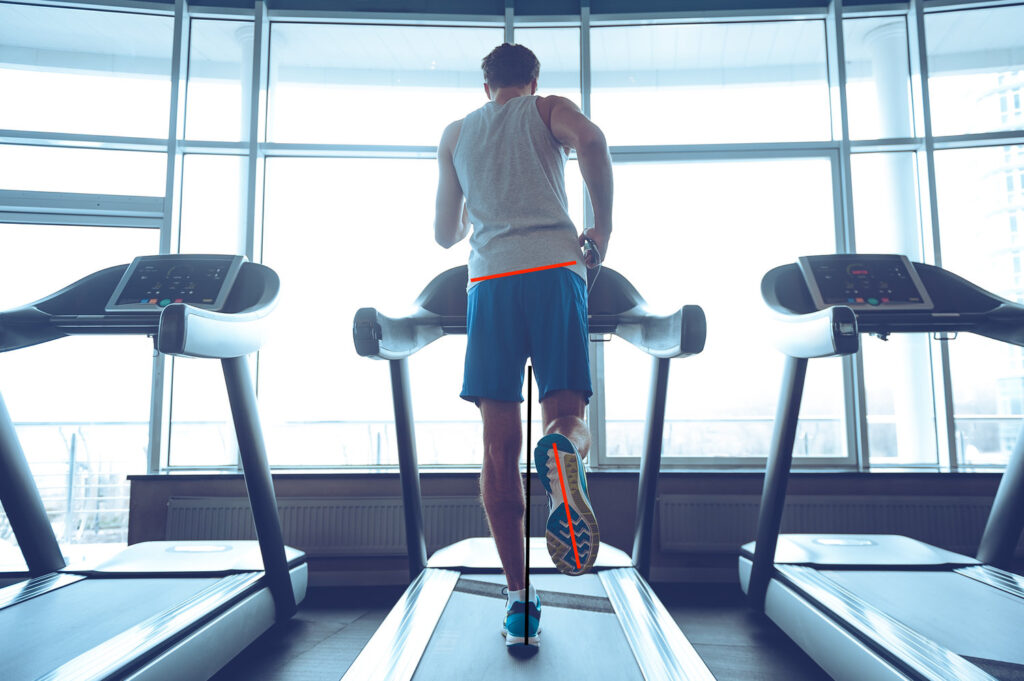 2 ) THE FRONT &
BACK VIEW
3 ) STRENGTH, MOBILITY, AND WELLNESS EVALUATION
The running gait analysis is one piece of The Running Checklist, a comprehensive fitness, wellness, & running gait evaluation created by Dr. Rajpal Brar, DPT based on his expertise with running that is tailored specifically towards unlocking your best running performance.

We've seen many runners improve their performance, eliminate nagging injuries, and/or prevent injuries through this comprehensive evaluation & analysis. We always start there in order to capture the "low hanging fruit" – low effort changes that bring high impact benefits.

Our goal is to have you running faster, longer, while reducing injury-risk. The entire process takes 90 minutes, costs $149, and I'm available as a resource 24/7 (just don't tell my girlfriend that).

I love working with the running community because of how strongly runners identify with the sport – it's more than just an activity, it's part of who you are. With that in mind, I rarely ever ask our clients to stop running – in fact, I encourage them to continue. I've found that the physical de-conditioning and mental stress that come from not running can lead to injuries down the line, often more severe in number and extent – particularly in the dedicated running community which has an affinity for ramping back up very quickly! If needed, we work together to modify and come up with alternative solutions in the short-term.

Additionally, the self-identifying mindset of the running community creates a relentless dedication and pursuit of improvement. I can uniquely facilitate this improvement not only through rehabilitation but further through my expertise in a running tailored strength & conditioning program – focusing on running specific musculature to increase performance while preventing injury.

I'd love to help you reach and surpass your running goals – whether that's getting back and working through injury, increasing performance, or reducing the risk of future injuries. Let's hit those PR's together.
8917 Hwy 182 E
Morgan City, Louisiana 70380
Phone: (281) 216-7848
Email: jason.romero@unclejcustomboats.com
Copyright © 2021 calhounboatworks. All rights reserved.