Performance therapy| Movement coaching | Mindfulness training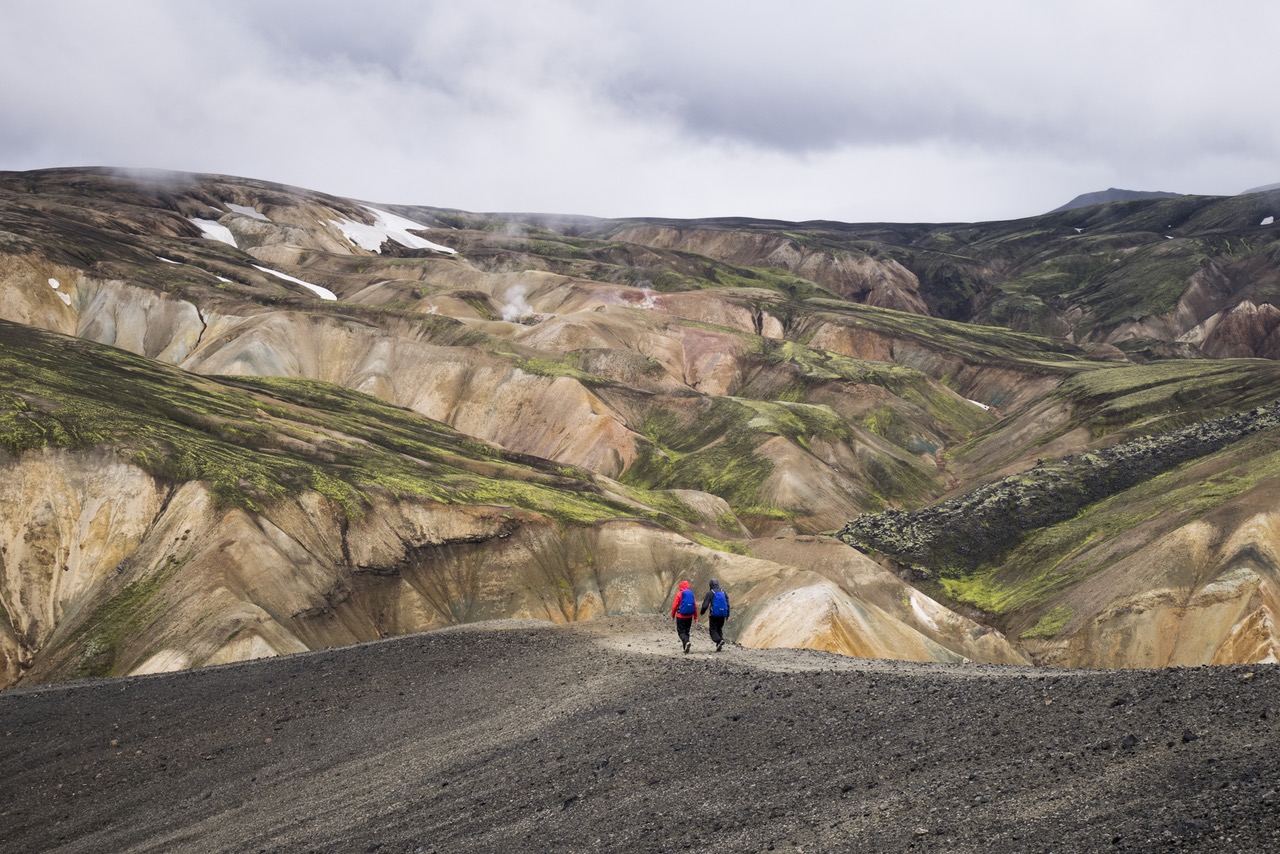 Locations
West Los Angeles
Athletic Development Clinic
What We Do
We get to the root of the problem.
Performance therapy
We quickly and effectively reduce your pain & stress, rehab your injury, and prevent recurrence via precise manual evaluation, manual therapy, targeted strengthening, and movement analysis. The goal is to reduce your pain by 75% on day 1, give you the tools to help yourself, and on average only see you once a week. Meanwhile, we create a plan that includes on-going prevention, 24/7 open communication, and if needed, future wellness or check-in visits. Each 60 minute session is exclusively with Dr. Rajpal Brar, DPT for a flat fee.
Movement Coaching & Sports Performance
We want you to kill it on the field, track, court, or whatever stage you call your 2nd home. Our research driven, systematic training program first focuses on injury-proofing your body - you can't get better if you're on the sidelines after all - by establishing a baseline level of strength, mobility, and conditioning that sets the stage for our higher-intensity sport-specific regiment. This sport-specific strength and conditioning program is designed to safely and consistently improve performance, with a focus on both the physical and mental components of any sport. Our approach is centered on a long-term development model and therefore requires at least a 6-month commitment in order to ensure all the appropriate steps and protocols are being accomplished in order to turn you into a high performing AND injury-free beast.
Mindfulness & Stress resolution
As our lives get busier & more hectic, we get more stressed out. Unfortunately, chronic stress can become a vicious cycle that reinforces pain, pain sensitivity, decreases work & athletic performance, affects daily interactions & relationships, and generally screws with our health. We want to break this vicious cycle. This is accomplished via hands-on therapy that includes: manual facilitation of breathing mechanics via the diaphragm/rib cage, guided mindfulness training, and proven self-help tools to help with common causes of stress such as time management, sleep health, and perspective. The goal is to resolve stress and create an environment conducive to healing, growth, and performance.
Dr. Rajpal Brar, DPT
I'm a physiotherapist, movement, and mindfulness coach - and Los Angeles native…yes, those do exist! - who loves to play and write about sports, injury prevention & rehab, stress management, and performance. My commitment to education and helping others is borne through the influence of my mom, a long-standing registered nurse (RN) working in the ER. When not in the clinic, you can find me running, cycling, lifting heavy objects, writing, volunteering, or playing a plethora of sports including tennis, basketball, and soccer.
I received my Doctorate of Physical Therapy (DPT) from NAU and, prior to that, an undergrad double major in Business Administration and Social Welfare at UC Berkeley. I'm currently in-training at UCLA's mindful awareness research center (MARC) to expand my expertise in mindful & wellness coaching. Additionally, I have a background in teaching, strategy, and coaching multiple sports - all of which influence how I practice.
My practice is committed to providing the highest quality of care for each client - this is done via a holistic process that integrates physical therapy, stress management, and performance. I specialize in lower body - particularly foot & ankle - rehabilitation, high complexity cases, high stress cases, sports performance, overall injury prevention, and long-term youth development & training.
I've had the good fortune of being a student and colleague of Dr. Mark Cornwall (NAU), one of the premier foot & ankle researchers and teachers in, being an intern for and colleague of Dr. Craig Smith (NAU, Smith Performance Center), a leading lower body & injury prevention researcher and foot & ankle clinician, and being an intern and colleague of for Dr. Seth Oberst (sethoberst.com), a prominent holistic, stress management, and applied neuro-science clinician. Each has significantly enriched my own knowledge and clinical approach.
Thank you for the taking the time to read the website and about myself. If you're interested to learn more, check out my blog or YouTube channel, both of which include topics ranging from specific injuries to running to learning to stress to performance. I also write for major publications such as SilverScreenAndRoll and ThisIsAnfield.
Our Mission
Our mission is to provide the highest quality of healthcare and service to get you back to doing the things you love, reduce stress, and then help you conquer and surpass your life and fitness goals. We're here to help, in the short and long-term.
How We Achieve It
The current medical & health services model is a volume, quantity model that pushes for quantity over quality, less access to providers, less cost transparency, and worried more about liability than actually improving your health.
If you've been to a medical provider and only been given 15 minutes of direct time, have been told "just rest" without understanding the root causes of the problem or consideration of your goals and lifestyle, have been shuffled off to have yet another x-ray or MRI taken, been given another prescription, or can't get into contact with your provide…then you know exactly what I'm talking about.
At 3CB Performance, we've actively chosen to work outside that model and put quality of care first. Our motto emphasizes that client-centered approach: "it's not about us, it's about you". The only priority is serving our clients to the best of our ability. This is done in several ways:
Quality over quantity: All sessions are 60 minutes of 1 on 1 with Dr. Rajpal Brar, DPT. No assistants or aides or modalities. No wasting precious clinical time on activities that you can do at home.

Detailed clinical skills and treatment: The clinical approach is predicated on a comprehensive yet precise manual exam. This is followed by targeted manual therapy and taping treatment, movement analysis, stress management, and holistically addressing any and all layers that are contributing.

Direct 24/7 access: Our Doctor of PT is available by phone or email 24/7, whether you're currently rehabbing or just have a question. We pride ourselves on open communication channels and establishing long-term relationships to keep you healthy and conquering your goals.

No paper: We use a completely electronic, secured, and HIPAA compliant system for our forms and billing.

Transparent fee: You pay a flat flee per session - no unexpected bills or inflated costs. For those wanting to submit an out of network claim with their insurance provider, we can provide the billing units.

Teamwork: We are in this together with you and for you - we don't shine if you don't shine.
How We Do It
The 3CB Holistic Framework
We created an integrated holistic framework - 3 circles and box (3CB) - to uncover and address the micro (tissue level), mezzo (systemic level such as respiratory, nervous system, or GI), and macro (environmental and contextual level such as work, sleep, or age) factors that are contributing to our client's complaints and holding them back from achieving their goals and living the lifestyle they want.
The Process
To execute this framework, we have a detailed process that is centered on determining the root cause of a problem and then delivering effective and efficient treatment to reduce pain, alleviate stress, and mitigate other factors quickly, all while you stay active. This sets the stage for optimal healing, performance and injury prevention..
The steps we take to reduce your pain, manage stress, prevent injury, & help you perform at your peak are:
1 - Find the Root cause
To eliminate an injury or problem, you have to find the root. Therefore, our focus is on finding and addressing the root cause which results in quicker healing, increased performance, and reduced risk of re-injury. To do so, each client undergoes a comprehensive assessment consisting of a detailed conversation and comprehensive manual exam. The goal is to determine all contributing factors within a holistic lens, including but not limited to:
- Specific tissue-based pain generators
- Stress & anxiety
- The mind-body relationship
- Movement & motor patterns
- Breathing patterns and dynamics
- Sleep health
- Nutritional and digestive health
- Visual, auditory, and vestibular systems
- Developmental and environmental factors
2 - ReducE Pain & Stress
Pain and stress play an underlying role in limiting movement and healing. Therefore, we aim to reduce them from day 1 via targeted manual therapy, breathing and stress relief techniques, and client education. Our goal is to reduce your pain by a minimum of 75% by the end of the first session.
3 - Keep you Active
In our experience, ceasing activity tends to result in more problems down the road due to de-conditioning, de-attenuation, increased stress, ramping back up too quickly, etc. Therefore, we want you to stay active and keep on doing the activities you love and self-identify with, throughout the course of your rehabilitation and health journey. We will work together to modify or adjust if needed, but only in an extreme case will a client be asked to cease their activities of choice.
4 - Unlock Performance & Attain Goals
Health and performance go hand in hand. At 3CB, our goal is not only to optimize healing but also to optimize performance. We embrace the mindset of constantly improving and relentlessly pursuing goals, therefore all our services - from physical therapy to stress management to strength & conditioning to movement analysis - are personally tailored to meeting your goals and performance benchmarks.
5 - Prevent INjury
The best injury is the one that never happens. In addition to rehabilitating you from current injury or setback, our aim is to prevent any future injury as well - we don't want to see you again under these circumstances! This is accomplished with a constant eye on assessing and mitigating possible risk factors throughout our physical therapy, stress management, strength & conditioning, and movement analysis sessions.
6 - Build Long-Lasting Relationships
Our aim is to develop long lasting relationships that foster open dialogue, constant feedback, and ongoing collaboration - whether you're in the clinic or onto conquering your next mountain! 3CB is committed to being a 24/7 resource and support system to optimize short and long term healing and performance - we're in this with you.