Recovery is as important as the work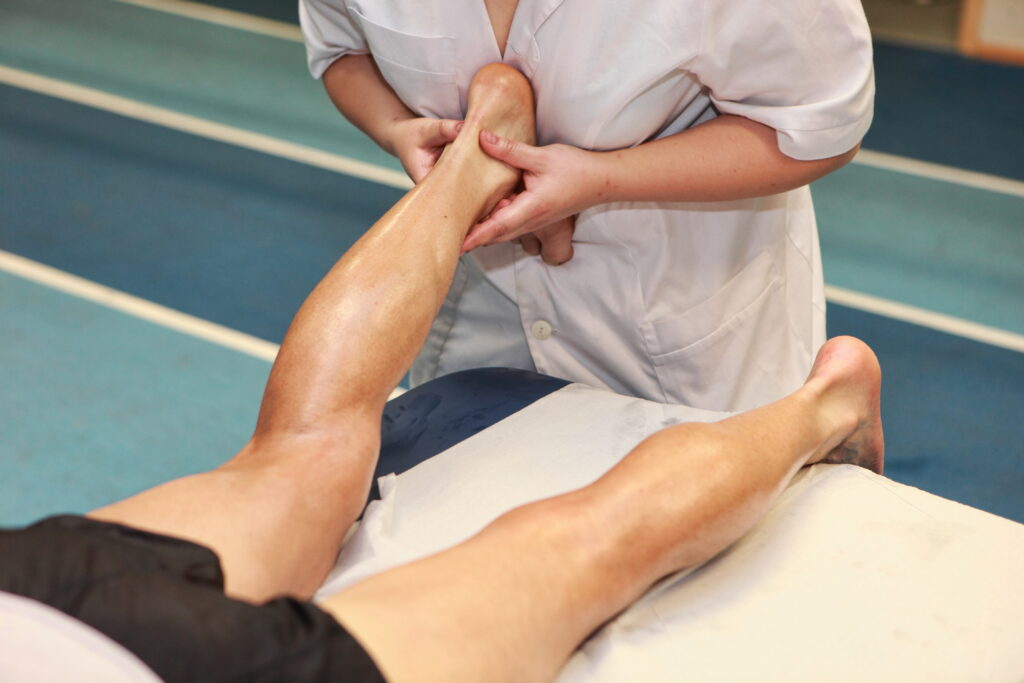 When you're working, training, and playing hard, knowing how to recover quickly & effectively can separate you from the pack.
That's where I come in.
I use my background in physiotherapy, strength & conditioning, lifestyle coaching and movement analysis to build a purposeful, targeted recovery program based on your specific goals & individualized to your unique demands (injury history, training level, sport-specific & so on).
I use a combination of:
Manual therapies: Sports massage, active release techniques,  instrument assisted, ESTIM
Relaxation techniques: Parasympathetic breathing, mindfulness training, mindset
Advanced targeted techniques: Joint mobility, leukotaping
Habit monitoring/change: Building the 3 foundations of health in sleep, nutrition, and stress reduction
Load & discomfort monitoring: Guidance on when your body may be entering into overload & high injury risk
Self-tools: Teaching you the tools & tips to expedite recovery yourself
Communication: Working with your coaches and trainers to create a collaborative, informed ecosystem
An exploratory, zero obligation phone call to answer questions, get a feel for who you are, and see if the fit makes sense.
Initial evaluation & treatment to determine specific needs and unique factors to build a truly individualized recovery program
Implement an individualized plan and recovery schedule to boost your recovery; modifying & adapting as needed.
There's multiple options available, each with further discounts available that we can discuss:
Full session - $120 ea
Half session - $60ea
First session is always a full session
Packages of 5 (10% discount)
Full session - $108 ea
Half session - $54 ea
First session is always a full session
Packages of 10 (15% discount)
Full session - $102 ea
Half session - $51 ea
First session is always a full session
Have questions? CONTACT US
Enter your name and email and we'll be in touch promptly
Santa Clarita Valley:
28039 Smyth Drive Suite 100 Valencia, CA 91355
West Los Angeles:
2001 S Barrington Ave Suite 101
Los Angeles, CA 90025

Phone: (424) 258 - 4479
Email: rsbrar@3cbperformance.com
Copyright © 2021 calhounboatworks. All rights reserved.